Welcome to St. Joseph - St. Francis of Assisi Parish!
​St. Joseph
Church address:
118 High Street, Medford, MA 02155
Office/Mailing address:
114 High Street, Medford, MA 02155
​Office Hours:
​Monday -Friday: 9am-12noon

​Phone: 781-396-0423
Email: MedfordCatholic@gmail.com
​

​​Daily Mass Schedule: Monday, Wednesday & Friday at 8:30am
Weekend Mass Schedule: Saturday at 4pm, Sunday at 8am & 10am
Confessions: Saturday, 3pm - 3:45pm
Adoration: ​Wednesday, Thursday & Friday from 9am -8pm

---

St. Francis of Assisi
​Church address:
441 Fellsway West, Medford, MA 02155
Office/Mailing address:
114 High Street, Medford, MA 02155
Office Hours:
Monday - Friday: 9am-12noon

Phone: 781-396-0423
Email: MedfordCatholic@gmail.com


​​Daily Mass Schedule: Tuesday, Thursday & Saturday at 8:30am
Weekend Mass Schedule: Saturday at 4pm, Sunday at 9am & 11am
Confessions: Saturday, after the 8:30am Mass and from 3pm - 3:45pm
Adoration & Weekly Prayer Group: Monday at 7pm

---
---
PARISH MERGER EFFECTIVE AUGUST 1, 2020
Cardinal Sean O'Malley has approved our request to merge our parishes and has issued a Decree of Merger, which makes our union effective on August 1, 2020. As a result, our two parishes will come together to form a new entity for canonical, sacramental, financial and legal purposes so that we can be
stronger together
as a Catholic Community.
Our new Parish has a
temporary
new name:
Saint Joseph – Saint Francis of Assisi Parish.
When making financial donations to our new Parish, please make checks payable to:
Saint Joseph – Saint Francis of Assisi Parish.
Parishioners who use the envelope system will receive their envelopes with the new Parish name in the coming days. In the meantime, please continue to use the envelopes you have.
We are currently conducting a survey to select a permanent name for our new Parish. We expect the survey to conclude by mid-August of 2020. Based on the results of the survey, Father Paul Sullivan, our Pastor, will petition Cardinal Sean O'Malley to assign the new name.
​
During this transitional time, our website and on-line giving systems will remain unchanged. In the coming weeks, once the permanent name has been selected, our on-line giving system will also merge and will change. We will reach out to all those who participate in on-line giving to guide you through this change.
Please don't hesitate to contact our Parish Office by phone at 781-396-0423 or by e-mail at
lpowers.stjoseph.stfrancis@gmail.com
if you have any questions or need assistance.
Our new parish entity needs a new name and we need your input
. This final round of the survey includes two names suggested by the Parish/Finance Councils, and three names that were "write-in" suggestions from 3 or more parishioners in the first round. We need your help to narrow the selections which will be presented to Cardinal Sean O'Malley for his determination. We invite you to please participate in the following survey to help us select a new name for our new Parish. You may also submit the survey in paper form. The forms are available at our churches and our Parish Office. Completed forms can be delivered to our Parish Office, located at 114 High Street, or dropped in the offertory basket at all the weekend Masses. Please don't hesitate to call our office at 781-396-0423 if you need assistance completing the survey.
SURVEY DEADLINE: August 14, 2020
(NOTE: Divine Mercy Parish is no longer an option because two other Parishes have chosen this name in the last two years.)

PLEASE NOTE: The two church buildings will continue to be called St. Francis of Assisi Church and St. Joseph Church.

For more information, please see the April 2020 letter sent to all parishioners which explains the reasons for the merger, as well as the "Frequently Asked Questions" document. Both can be viewed by clicking the blue buttons below. We had "Town Hall" meetings via Zoom to discuss the merger on June 28th and 29th, and will have more meetings in the near future.
---
LIVESTREAM: SUNDAY MASS - AUGUST 16, 2020 AT 10:00 AM - coming soon!
---
​Mass Schedule for August 14 & 15
St. Francis of Assisi
Saturday at 4pm
Sunday at 9am
Sunday at 11am


St. Joseph
Saturday at 4pm
Sunday at 8am
Sunday at 10am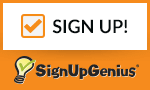 ​​Sign up is required for the Mass your wish to attend by clicking the Sign Up button above.
You may also call the office at 781-396-0423 x 103 by Friday.
---
Weekend Mass Assistants
​We are looking for volunteers to assist at our weekend Masses to help as greeters and ushers. We would be so grateful for your participation in making every Mass a welcoming, safe celebration. Please click the button below to assist at the Mass of your choice or call our Parish Office at 781-396-0423 x 103. Thank you!
---
If you are attending Mass, please review the following guidelines issued by the Archdiocese of Boston to ensure everyone's safety:
​To allow for social distancing, we have limited capacity at our churches. ​If you plan to attend Mass with us this weekend, please sign up in advance. If you have signed up to attend Mass, please arrive 15 minutes early to allow for sign in.
Please wear a mask, and practice social distancing (standing/sitting 6 feet apart).
For your safety, surfaces are sanitized regularly.
If you are not feeling well, please stay at home.
​The dispensation from the Sunday Mass obligation will continue for the foreseeable future. Cardinal Seán strongly encourages people in vulnerable populations, especially the elderly and those with complicating physical conditions, to continue to watch Mass from their homes.
Sunday Masses will continue to livestream on our website on Sundays at 10:00 am.
Please watch the following video from the Archdiocese of Boston for information about returning to Mass.
​Daily Masses are offered at our parishes at 8:30 am Mondays through Saturdays. If you are unable to attend, please consider:
Catholic TV - 9:30am, 12:30pm (Mass with Pope Francis) & 7pm on Comcast channel 268, Verizon channel 296 or www.CatholicTV.org
EWTN - 8am, 12noon & 7pm on Comcast channel 056 or 238, Verizon channel 285 or www.EWTN.com​
​Parish Office -
The office continues to be
closed
to the public. In-person visits are by appointment only. Please call or email the office Monday - Friday, 9 am - 12 noon for assistance or to make an appointment. Please visit our website and Facebook pages @StFrancisMedford and @SaintJosephMedford for updates. ​
---
Booking September Mass Intentions
We will begin booking Mass Intentions for September only on Monday, August 17, 2020. We will make another announcement when we are able to book Mass Intentions in October, November & December 2020. Please call the office at 781-396-0423 x 103 to book a September Mass Intention or if you have any questions. Thank you!
---
GOD BLESS OUR SISTERS OF ST. JOSEPH

Sister Catherine and Sister Elizabeth moved to the Sisters of St. Joseph's Motherhouse on August 3, 2020 and were honored at the St. Joseph 4pm Mass on Saturday, August 1. They have been a model of exemplary service, faith and dedication to our school and parish community for 47 years. Words cannot express how much they will be missed! Please join us in wishing them all of God's blessings as they begin this new journey.


---
CATHOLIC APPEAL -
Due to the shutdown of Churches for COVID-19, parishes were unable to launch the 2020 Catholic Appeal this past March with an in-pew presentation. However, as the work of our Church has continued amidst the pandemic, the more than 50 ministries funded by the Catholic Appeal are in need now more than ever. The success of the Appeal is vital in funding these ministries that provide assistance to our parishes, schools, and communities in a variety of ways. Please consider making your gift to the 2020 Catholic Appeal in one of the following ways:
If you receive a letter or email, respond using the pledge card or donation options.

Visit www.bostoncatholicappeal.org to give online or for more information.
Following is a summary of your support to this campaign:
Gift/Pledges Goal % of Goal Reached
St. Francis of Assisi $ 8,710 $21,159 41%
St. Joseph $18,425 $38,216 48%

Every gift, regardless of the size, is meaningful and can make an impact. Your participation in our parish Appeal is very much appreciated by our parish and the thousands that are served through the Archdiocesan Central Ministries.
This is our Church and when you support the Appeal, you support us!
---
Adoration of the Blessed Sacrament at St. Joseph Church
The Adoration Society of St. Joseph's in Medford kindly asks for your help in restoring Eucharistic Adoration -
As our world is in upheaval and uncertainty, we must cling to our Lord in the Blessed Sacrament. Spending one hour per week in Eucharistic adoration is an excellent way to draw closer to Him. If you are a returning adorer, or have never spent time in Eucharistic adoration before, we hope you will prayerfully consider committing one hour per week to our Lord. In order to open and maintain Adoration, we need a commitment of two adorers per hour to ensure the Blessed Sacrament is never left alone.
Following is the proposed schedule:
Wednesdays, Thursdays & Fridays from 9 am - 8 pm
If you are interested in volunteering for a time slot, please contact Mary Ann Harold at
maryannharold@comcast.net
.
---
Rosary for Peace, Healing & Health
All adults are welcome. Feel free to invite a friend! Every Wednesday Night at 7pm. Great community to learn and grow in the devotion to the rosary! Meeting on zoom: Go to:
www.zoom.us
or
https://us02web.zoom.us/j/89886391043?pwd=c1R6dmFJbVpoR1pWczVJampoeS83Zz09
​Click on join a meeting Meeting ID: 898 8639 1043 Password: 253482
For more information, please email mccfaithformation@gmail.com or call the parish office at 781-396-0423 x 118
---
---
We remember in our prayers our parishioners who have passed away during this difficult time.
​ May their loved ones find comfort and support in God's love.
Josephine B. Bradanese
(8/10/20)

Joseph P. McGonagle
(4/8/20)

Carlo Brogna
(7/30/20)
James W. Moniz
(7/29/20)
Anthony J. Silla
(7/28/20)
Pasqualina Petrillo (7/26/20)
Rose Mary Moulton (7/22/20)

Angelo D'Aguanno
(7/18/20)
John J. Previti, Jr.
(7/18/20)
Antonette M. Bucceri
(7/14/20)
James A. Ferraguto
(7/13/20)
Dominick A. Pino
(7/13/20)
Barbara Champion
(7/11/20)
Thomas James Freda
(6/30/20)
Anna Abbott
(6/27/20)
Mary "Phyllis" Coronella
(6/24/20)
Brian P. Rabbitt
(6/9/20)
Thomas L. Monahan
(6/6/20)
William J. Casey
(6/4/20)
Joseph M. Neary, Sr.
(5/9/20)
Anthony L. Scaparotti
(5/25/20)
Maria Barker
(5/23/20)
Natalino Sessa
(5/22/20)
Mary Pynn
(5/16/20)
Carole L. Curtin
(5/16/20)
Amelia Prestigiovanni
(5/14/20)
Carol A. Sbuttoni
(5/10/20)
Bruna B. Noe
(5/4/20)
Michael J. Hickey
(4/29/20)
Agnes (Leone) Cunningham
(4/23/20)
Barbara F. Prezioso
(4/22/20)
Frank J. Federico
(4/22/20)
Flora Fina
(4/18/20)
Rosaria Giacalone
(4/16/20)
Josephine Pianpiano (4/16/20)
Lucille E. Sheehan (4/15/20
John C. Farrell, Sr.
(4/13/20)
Nicholas A. DeCola, Sr.
(4/9/20)
Rita N. Porcaro
(3/23/20)
Rita M. Walsh
(3/20/20)
We also remember the following clergy who have passed away:
Bishop Allué, Deacon Al Balestracci, Fr. Russell Best, Deacon John Brent, Deacon John Bresnahan, Fr. Henry Cunney, Fr. Henry Doherty, Fr. Arthur Driscoll, Fr. George Flynn, Deacon Herb Hanson, Deacon William Kane, Msgr. Francis McGann, Fr. Robert S. Mottau, Fr. Michael J. Regan, Deacon Lou Sheedy and Deacon Julio Vargas

MAY THEY REST IN PEACE
---




​
Sunday Masses will continue to live stream on our website at 10am from St. Joseph Church

To watch the video recordings of our recent Masses,
please visit the "Stay Connected - Watch recent Masses" tab above
on our website.



---
Welcome!
If you have been away for a while, we miss you! Please consider coming back.
If you would like to talk with one of our priests, please call 781-396-0423 to arrange a mutually convenient time.
​Or please feel free to reach out to an member of our
staff
.
If you are not Catholic and would like to learn more about joining the Catholic Faith, please contact us
, 781-396-0423.
You can also learn more about Catholicism through our
online resources
section.
---
---
Collaborative
Mobile App
Packed with features to help you pray, learn, and interact with our parish communities.
---