​​St. Joseph
Church address:
118 High Street, Medford, MA 02155

Office/Mailing address:
114 High Street, Medford, MA 02155
​
Office Hours:
​Monday -Friday: 9am-12noon
​
Phone: 781-396-0423
​
​Daily Mass Schedule: Monday, Wednesday & Friday at 8:30am

---

St. Francis of Assisi
​Church address:
441 Fellsway West, Medford, MA 02155

Office/Mailing address:
114 High Street, Medford, MA 02155

Office Hours:
Monday - Friday: 9am-12noon

Phone: 781-396-0423

​Daily Mass Schedule: Tuesday, Thursday & Saturday at 8:30am

---
LIVESTREAM: SUNDAY MASS - JULY 5, 2020 AT 10:00 AM
---
​Collaborative Mass Schedule for July 4 & 5​
St. Francis of Assisi
Saturday at 4pm
Sunday at 9am
Sunday at 11am


St. Joseph
Saturday at 4pm
Sunday at 8am
Sunday at 10am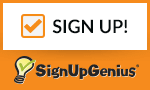 ​Please sign up for the the Mass your wish to attend by clicking the Sign Up link above.
You may also call the office at 781-396-0423 x103 by Thursday at 3pm.
​The office is closed on Friday, July 3 in observance of Independence Day.
​We are looking for volunteers to join our Mass Hospitality Committee to help as greeters and ushers at all our weekend Masses. We would be so grateful for your participation and making every Mass a welcoming, safe celebration. If you would like to join this committee, please call our Parish Office at 781-396-0423 x 103.
If you are attending Mass, please review the following guidelines issued by the Archdiocese of Boston to ensure everyone's safety:
​To allow for social distancing, we have limited capacity at our churches. ​If you plan to attend Mass with us this weekend, please sign up in advance. If you have signed up to attend Mass, please arrive 15 minutes early.
Please wear a mask, and practice social distancing (standing/sitting 6 feet apart).
For your safety, surfaces are sanitized regularly.
If you are not feeling well, please stay at home.
​The dispensation from the Sunday Mass obligation will continue for the foreseeable future. Cardinal Seán strongly encourages people in vulnerable populations, especially the elderly and those with complicating physical conditions, to continue to watch Mass from their homes.
Sunday Masses will continue to livestream on our website on Sundays at 10:00 am.
Please watch the following video from the Archdiocese of Boston for information about returning to Mass.
​Daily Masses are offered at our parishes at 8:30 am Mondays through Saturdays. If you are unable to attend, please consider:
Catholic TV - 9:30am, 12:30pm (Mass with Pope Francis) & 7pm on Comcast channel 268, Verizon channel 296 or www.CatholicTV.org
EWTN - 8am, 12noon & 7pm on Comcast channel 056 or 238, Verizon channel 285 or www.EWTN.com
Churches will continue to be open for those who wish to pray according to the following schedule:
Monday - Friday, 3pm - 6pm at St. Francis of Assisi Church. There will be no Adoration at this time.
Confessions - Saturdays, 3pm - 3:45pm at both churches
Parish Office -
The office continues to be
closed
to the public. In-person visits are by appointment only. Please call or email the office Monday - Friday, 9 am - 12 noon for assistance or to make an appointment. Please visit our website and Facebook pages @StFrancisMedford and @SaintJosephMedford for updates.
​
---
---
Rosary for Peace, Healing & Health
All adults are welcome. Feel free to invite a friend! Every Wednesday Night at 7pm. Great community to learn and grow in the devotion to the rosary! Meeting on zoom: Go to:
www.zoom.us
or
https://us02web.zoom.us/j/89886391043?pwd=c1R6dmFJbVpoR1pWczVJampoeS83Zz09
​Click on join a meeting Meeting ID: 898 8639 1043 Password: 253482
For more information, please email mccfaithformation@gmail.com or call the parish office at 781-396-0423 x 118
---
---
Cardinal Seán's Homily for Mass for Racial Justice
​On June 13, 2020, Cardinal Seán celebrated a Mass for racial justice and healing at Castle Island. The Mass was the product of collaboration between Congressman Steven Lynch, Fr. Bob Casey and the parishes of South Boston. Nearly one dozen Boston city priests c
oncelebrated
the Mass.
Several members of the African American ecumenical/interfaith clergy attended, Bishop William Dickerson of the Greater Love Taabernacle Church spoke before the Mass, City Councilor Lydia Edwards was the lector and former State Senator Linda Dorcena-Forry led the prayers of the faithful.
We are pleased to provide you the text of the Cardinal's homily by clicking
here
.
---
---
We remember in our prayers our parishioners who have passed away during this difficult time.
​ May their loved ones find comfort and support in God's love.
​
Anna Abbott
(6/27/20)

Mary "Phyllis" Coronella
(6/24/20)
Brian P. Rabbitt
(6/9/20)
Thomas L. Monahan
(6/6/20)
William J. Casey
(6/4/20)
Joseph M. Neary, Sr.
(5/9/20)
Anthony L. Scaparotti
(5/25/20)
Maria Barker
(5/23/20)
Natalino Sessa
(5/22/20)
Mary Pynn
(5/16/20)
Carole L. Curtin
(5/16/20)
Amelia Prestigiovanni
(5/14/20)
Carol A. Sbuttoni
(5/10/20)
Bruna B. Noe
(5/4/20)
Michael J. Hickey
(4/29/20)
Agnes (Leone) Cunningham
(4/23/20)
Barbara F. Prezioso
(4/22/20)
Frank J. Federico
(4/22/20)
Flora Fina
(4/18/20)
Rosaria Giacalone
(4/16/20)
Josephine Pianpiano (4/16/20)
Lucille E. Sheehan (4/15/20
John C. Farrell, Sr.
(4/13/20)
Nicholas A. DeCola, Sr.
(4/9/20)
Rita N. Porcaro
(3/23/20)
Rita M. Walsh
(3/20/20)
We also remember the following clergy who have passed away:
Bishop Allué, Fr. Russell Best, Deacon John Brent, Deacon John Bresnahan, Fr. Henry Cunney, Fr. Arthur Driscoll, Fr. George Flynn, Deacon Herb Hanson, Deacon William Kane, Msgr. Francis McGann, Fr. Robert S. Mottau, Fr. Michael J. Regan, Deacon Lou Sheedy and Deacon Julio Vargas

MAY THEY REST IN PEACE
---




​
Sunday Masses will continue to live stream on our website at 10am from St. Joseph Church

To watch the video recordings of our recent Masses,
please visit the "Stay Connected - Watch recent Masses" tab above
on our website.



---
Welcome!
If you have been away for a while, we miss you! Please consider coming back.
If you would like to talk with one of our priests, please call 781-396-0423 to arrange a mutually convenient time.
​Or please feel free to reach out to an member of our
staff
.
If you are not Catholic and would like to learn more about joining the Catholic Faith, please contact us
, 781-396-0423.
You can also learn more about Catholicism through our
online resources
section.
---
---
Collaborative
Mobile App
Packed with features to help you pray, learn, and interact with our parish communities.
---